Start Your Own Food Business - Curriculum (O1)
Online course aimed at women in the Agri-food sector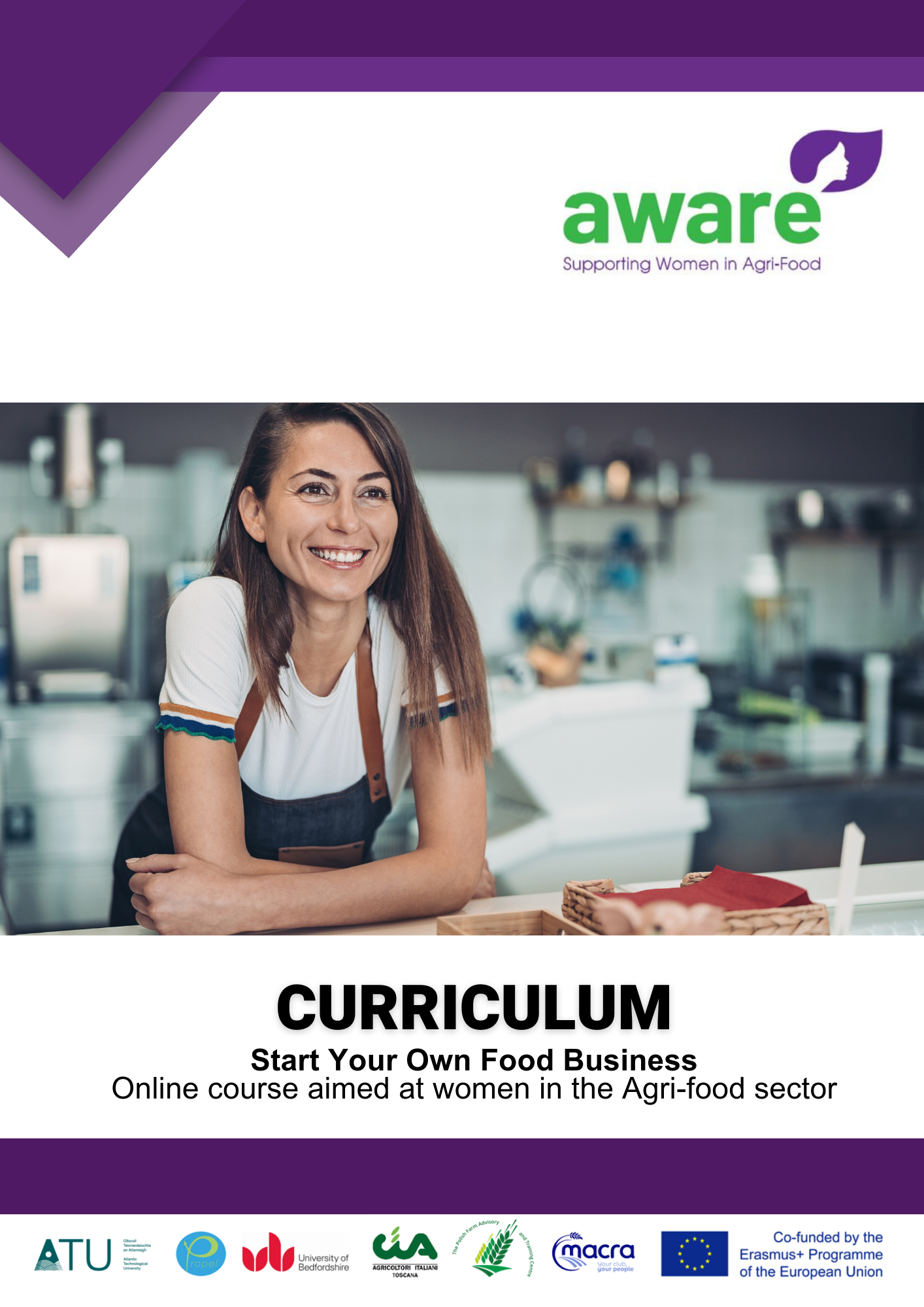 Start Your Own Food Business - Training Course Modules (O2)
Online course aimed at women in the Agri-food sector
Research Report (O3)
Research Report investigating the added value of mentoring women entrepreneurs in the Agri-food sector.
Infographic Booklet for Women Entrepreneurs (O4)
About the booklet This booklet will collate all necessary information on support and resources such as networking opportunities, financial aid, mentoring programmes, and business support in one handy resource. The booklet includes resources and information available in Ireland, UK, Italy, Belgium and Poland.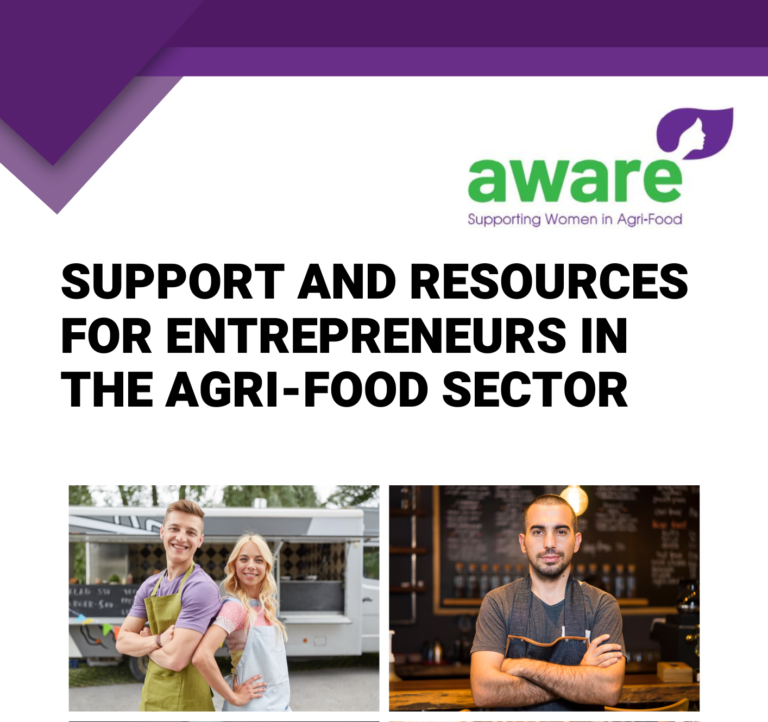 Promotional AWARE Video (O5)
Promotional Video encapsulating the positive experiences of Mentors and Mentees in the Agri-Food sector.