Advancing Women in Agri-Food Rural Environments
AWARE IS AN ERASMUS+ FUNDED PROJECT THAT STRIVES TO EVOLVE AND SUPPORT WOMEN'S ENTREPRENEURIAL ACTIVITY IN THE AGRI-FOOD SECTOR ACROSS EUROPE.
The project will achieve this by developing the "Start Your Own Food Business" online training course, mentorship resources, and materials to specifically meet and support women's unique needs in the sector. A research report will be produced as an output, which will be used to inform the development of mentorship materials and resources.
Atlantic Technological University (ATU), Galway, Ireland is leading the project and working in partnership with Macra na Feirme (MnF), in Ireland, University of Bedfordshire (UoB), in the UK, Confederazione Italiana Agricoltori (CIA) Toscana, in Italy, PROPEL Europe, in Belgium, and The Polish Farm Advisory and Training Centre (PFA), in Poland.
The project's overall aim is to support the growth of women entrepreneurs in the Agri-Food sector across Europe through tailored training and mentorship resources.
Please contact the AWARE team if you are a Vocational Education and Training (VET) Institute, Trainer, Food Entrepreneur, or a woman with a food business idea in Europe. We will be running free events and activities across Europe as part of the project. Please keep up to date by following us on social media and contact us if you'd like to take part or would like more information.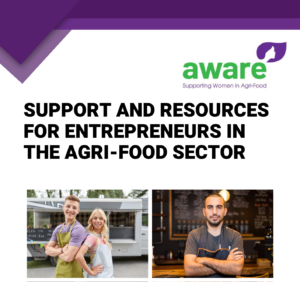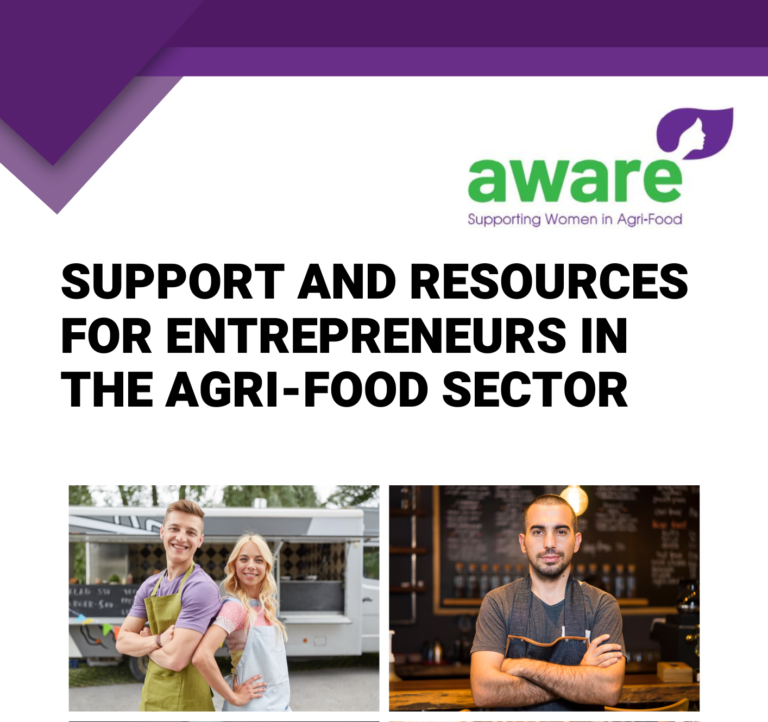 News
A comprehensive booklet that compiles essential information about support and resources available for women in the Agri-Food sector across Europe. It covers networking opportunities, financial
Read More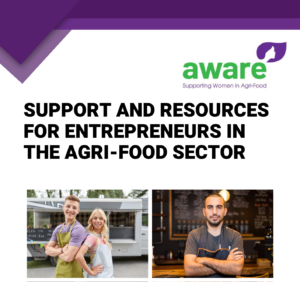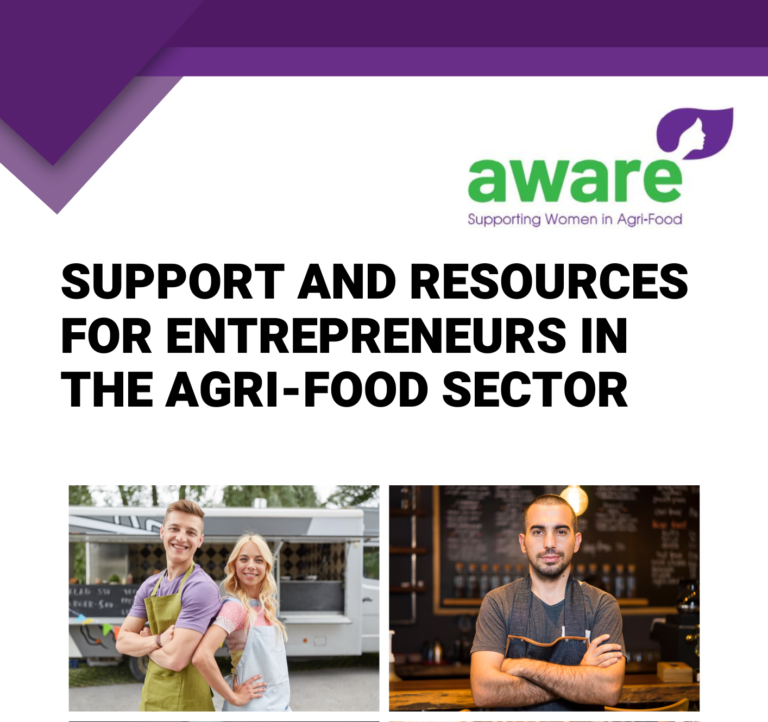 News
A comprehensive booklet that compiles essential information about support and resources available for women in the Agri-Food sector across Europe. It covers networking opportunities, financial
Read More
News
Promotional Video encapsulating the positive experiences of Mentors and Mentees in the Agri-Food sector. Click on the provided links below to access videos in your
Read More